$

20.00 -

$

23.00
No Discussion T-Shirt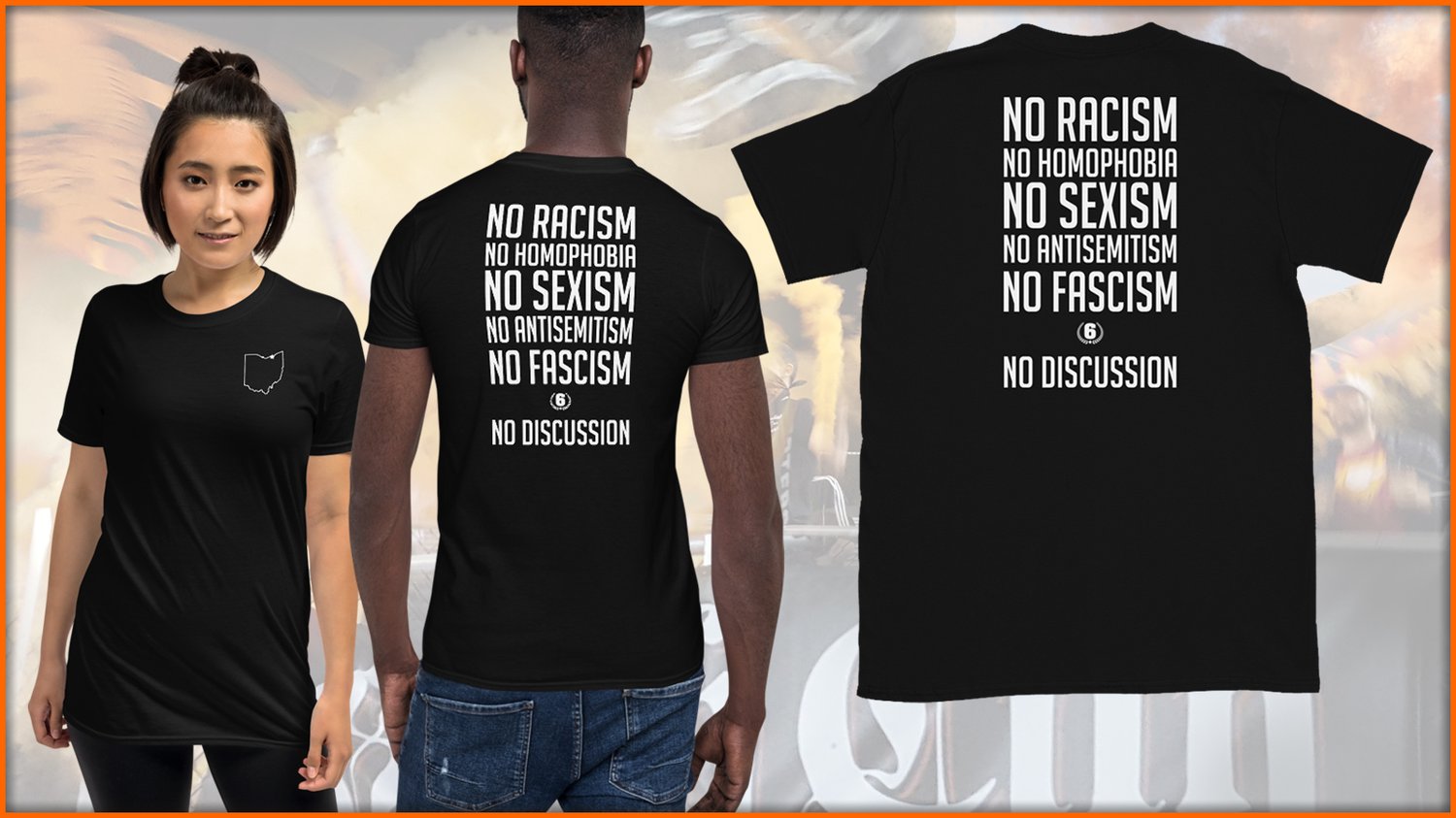 As we continue conversations about change in our city, our state and country… Remember, on some things, there is No Discussion.
—
This shirt highlights our nonnegotiable stance against racism, homophobia, sexism, antisemitism and fascism.
—
We are the 6th City Syndicate, an independent supporters group for Cleveland's soccer team, Cleveland SC.