$

15.00
#HATEERIE Mask - One Size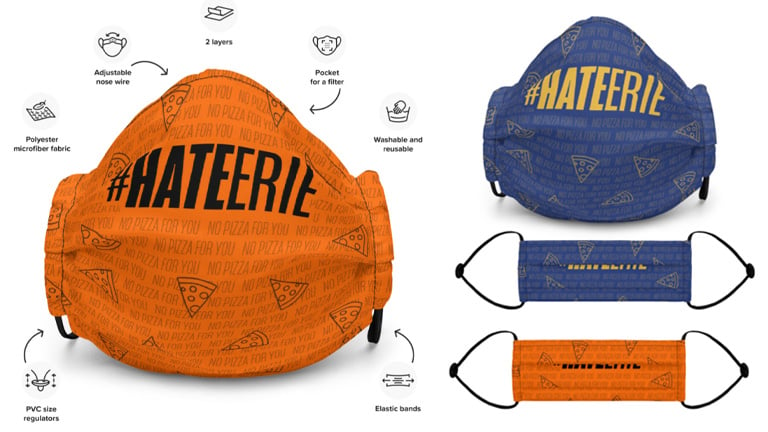 Let there be no mistake… While wearing this mask everyone will know you are doing what you can to stop the spread of COVID-19 while simultaneously declaring your hatred of Erie. Your position that no one in Erie deserves pizza, ever, will be unquestioned as you make hundreds of new friends who share your beliefs.
—
Masks are available in several colorways dependant on your geographical allegiance.
—
These washable and reusable 2 LAYER masks are made of a polyester microfiber fabric, and include an adjustable nose wire as well as a filter pocket and PVC size regulators on the elastic ear bands.